Scottish Borders seeks to reduce £2.5m landfill tax cost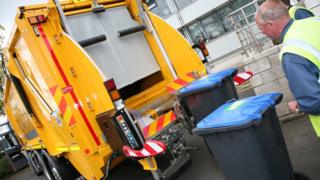 Scottish Borders Council is looking at ways to help reduce the £2.5m landfill tax costs it faced last year.
It sent more than 30,000 tonnes of waste to landfill in the region, the equivalent of the contents of more than 3,000 refuse collection vehicles.
It wants the public to help tackle the problem by completing a survey on how they use waste and recycling services.
It said all the feedback would be used to develop a new waste management plan for the region.
The deadline to take part in the survey is 15 May.