Police operation clocks biker at 117mph near Annan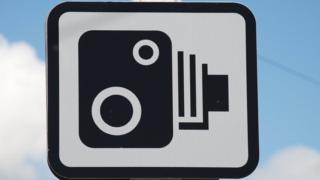 Police say a motorcyclist is to be reported after being clocked riding at 117mph on the A75 near Annan with two defective tyres.
The biker was caught during Operation Zenith aimed at "improving and promoting responsible motorcycling".
Police in Dumfries and Galloway carried out checks on routes across the region over the weekend.
They said most people were supportive but a number were reported for road traffic offences.
Insp Neil Hewitson said: "Seasonal leisure motorcycling continues to maintain its growth in popularity nationwide, with rural roads across Scotland a popular choice with riders from all over the UK.
"Here in Dumfries and Galloway we have a number of popular roads which are used by motorcyclists, particularly at weekends between April and September.
"Many of these riders use our roads as an opportunity to hone their riding skills, and sadly some show a disregard for the speed limits and the safety of themselves and other road users."
Police said further weekends of action would take place during the operation.