Eildon Group's economic impact examined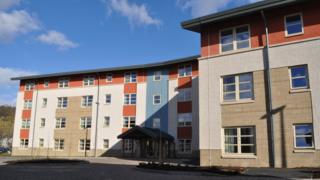 An independent study commissioned by a housing association in the Borders has highlighted its economic importance to the region.
The report found the Eildon Group underpinned 250 jobs in the area.
It also estimated that its operations generated about £13m per year for the local economy.
Eildon Chief Executive Nile Istephan said the not-for-profit organisation also had a part to play in "sustaining communities".
"Through our activities we are able to support people to live independently at home which means that that reduces pressure on social services and health services and that saves the public purse money," he said.
"It is the principle of spending the right money in the right places to avoid having to deal with crisis situations which cost a lot more to resolve.
"So there is that economic boost and there is the ongoing and recurring social impact."