Dozens of Dumfries and Galloway community councils dissolved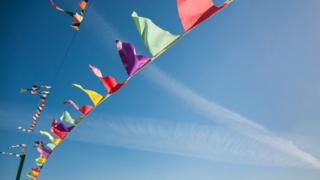 Dozens of community councils across Dumfries and Galloway have been dissolved after failing to meet a deadline to adopt a constitution.
A total of 38 did not meet the requirement by January this year after elections in October last year.
Dumfries and Galloway Council said the situation was "regrettable" but could not be avoided.
The community councils affected will now have to hold by-elections in order to be re-established.
The local authority said it would provide "advice and support" to the groups involved so they could be revived "as soon as possible".
John Thom, who was a member of New Galloway Community Council, said he had concerns over the impact on funding summer events such as gala days.
'Out of pocket'
"All the accounts of the community councils now are suspended," he said.
He said that could leave people "out of pocket" until they get re-established.
"The main problem is trying to keep the events going through the summer," he said.
"If not, the whole tourist trade that we depend on in rural communities will just vanish.
"I don't how the hotels would feel about that but their whole trade depends on what events have been organised by local community councils."
Dumfries and Galloway Council said the rules were set out in its scheme for the establishment of community councils.
It listed the councils considered to be dissolved as:
Springfield and Gretna Green
The Royal Burgh of Sanquhar and District
Royal Burgh of New Galloway and Kells Parish
Royal Burgh of Kirkcudbright and District