Borders and East Lothian shop thefts 'may be linked'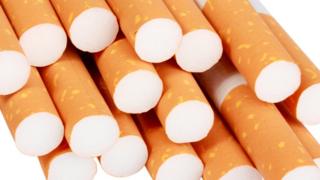 Police have said four thefts or attempted break-ins at business premises in the Scottish Borders and East Lothian could be linked.
It follows incidents at shops and a petrol station in Ormiston, Innerleithen, Galashiels and Earlston.
Cigarettes were taken in a number of the break-ins.
Two people wearing hooded tops, gloves and scarves covering their faces were seen in the area at the time of the thefts.
The first attempted break-in was at a convenience store on Main Street in Ormiston on 23 March at 02:45.
Smashed glass
Two days later, at about the same time in the morning, a window was smashed and cigarettes taken from a shop on Peebles Road in Innerleithen.
The third incident was at 23:00 on 7 April at a petrol station on Melrose Road in Galashiels.
The following day, thieves struck at 01:45 at a business in Earlston.
Det Sgt Adrian Dixon said: "We believe these incidents may be linked, and we're asking anyone who remembers seeing two people around that time matching those descriptions to contact us.
"It's also possible that the noise of glass windows being smashed may have caught someone's attention, and again we would urge them to contact us if they saw anything suspicious."