Woman denies ignoring road closed signs in Borders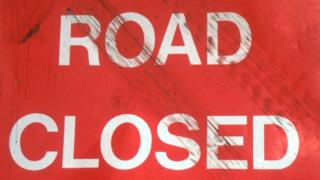 A woman has denied endangering the safety of emergency services by allegedly ignoring road closure signs.
Jane Brewis, 49, from Jedburgh, is accused of committing the offence during a period of severe flooding in the Scottish Borders.
She denied culpable and reckless conduct which required her to be rescued on the A699 in Kelso on 6 December.
She has been scheduled to stand trial later this year.