Scottish Borders school provision review begins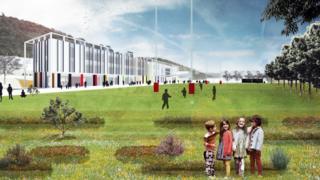 Scottish Borders Council is starting a review of its schools provision across the region including 63 primaries and nine secondaries.
Pre-consultation and "information gathering" will run from Monday until 11 April.
Parents, carers, pupils, staff and other groups will be asked how they feel the service should look in future.
An online questionnaire will also be available throughout the pre-consultation period.
Drop-in sessions are being held in all local high schools during March where information will be available about all schools being reviewed.
They will take place on the following dates:
Monday 14 March, Berwickshire High
Tuesday 15 March, Peebles High
Wednesday 16 March, Eyemouth High
Thursday 17 March, Hawick High
Monday 21 March, Galashiels Academy
Wednesday 23 March, Jedburgh Grammar
Thursday 24 March, Earlston High
Monday 28 March, Selkirk High
Tuesday 29 March, Kelso High
Councillor Sandy Aitchison said: "This pre-consultation is vital in terms of providing us with the information we need to be able to make a full and thorough review of our current school estate provision.
"At this stage there are no fixed plans on the table so what we need is for everyone who makes use of our school facilities to come along to one of the drop-in sessions or go to the council website, read the information that is available there and fill out the online questionnaire.
"Pupils will be given the opportunity at school to fill out a questionnaire although they are also very welcome to attend the drop-in sessions and see the information available about both their school and others across the region."
A report including the pre-consultation findings will go to the council in May with a further report expected in August.