Funding boost for food and drink firms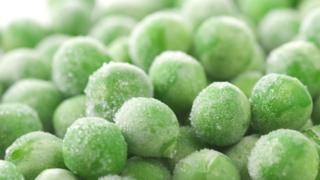 Scottish food and drink firms have welcomed an allocation of £3.7m to help create and safeguard hundreds of jobs.
Food Secretary Richard Lochhead announced the latest awards from the Food Processing, Marketing and Co-operation (FPMC) scheme in Eyemouth.
It is jointly-funded by the Scottish government and the European Union.
The grants will enable firms to improve their facilities, creating more than 100 new jobs and safeguarding more than 600 others.
Mr Lochhead made the announcement at Eyemouth Freezers in the Scottish Borders.
"Scottish food and drink is world-renowned for its quality, taste and provenance," he said.
"These latest grants will enable 12 more food and drink companies to expand their operations in response to growing demand for our delicious produce.
"This investment will create and safeguard hundreds of jobs, further contributing to the massive success of Scotland's £14bn food and drink growth sector."
The funds have been allocated as follows:
£239,833 - Aberdeen & Northern Eggs in Aberdeenshire
£568,559 - Benzies (Partnership) in Aberdeenshire
£338,688 - Stirling Potatoes Ltd (Stirfresh) in Angus
£73,000 - Brunton Farms in Angus
£61,463 - JP Gray and Sons in Angus
£288,235 - WR Logan Ltd in East Lothian
£452,070 - Malcolm Allan Ltd in Falkirk
£142,581 - Downfield Ltd in Fife
£583,938 - Nessgro in Inverness
£403,498 - We Hae Meat Ltd in South Ayrshire
£481,836 - Eyemouth Freezers Ltd in the Scottish Borders
£39,032 - R&K Drysdale Ltd in the Scottish Borders
Eyemouth Freezers chairman Peter Straker-Smith said: "This award is a tremendous boost to the business.
"It will enable us to provide a secure foundation for the company's future, for the development of the vining pea crop in the Borders and for our employees' prospects."
Andrew Stirling of Stirfresh said the money could take the firm to "another level" while Jane Prentice of Downfield said it would allow them to supply Scottish venison from both farmed and wild deer all year round.
The investment was also welcomed by Alex Paton from We Hae Meat.
"The extension to our existing butchery and manufacturing plant will increase our production capacity to meet the demand of our fast growing customer base and will allow us to achieve better operational efficiency," he said.
The allocations are the latest investments from a three-year £10m funding package to allow food and drink companies to upgrade facilities.