Man who entered UK illegally caught on A74(M) with cocaine haul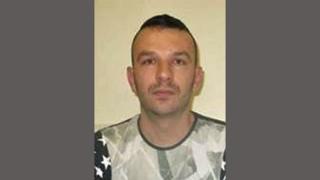 An Albanian man who illegally entered the UK on the back of a lorry was caught with cocaine with a street value of £240,000 just over a month later.
Eduard Duli was held last November after police stopped a hired Mercedes on the A74(M) in Dumfriesshire.
The 26-year-old pretended he was from Italy - before officers found a stash of high-purity drugs hidden in the car.
Duli admitted being concerned in the supply of cocaine and attempting to pervert the course of justice.
He will be sentenced later this month and also faces a further hearing under the Proceeds of Crime Act.
The High Court in Glasgow heard he had arrived in the UK having hidden in the back of a truck travelling from Calais.
He was later a passenger in a Mercedes car which was stopped for a routine check on the northbound A74(M) on 20 November last year.
'Take responsibility'
He said he was an Italian named Domenico Vinci and handed over fake documents.
It was claimed they were travelling to stay in Glasgow, but police could not spot any luggage.
Officers checked the vehicle and cocaine - with a purity of up to 73% - was discovered.
Some of the stash had been hidden in a bag near the car's battery.
Wads of £20 notes - totalling around £2,000 - were also found.
The High Court in Glasgow heard the drugs had a potential value of £240,000.
Duli went on to reveal his proper identity and claimed: "I'll take responsibility. I'll do the time."
Judge Lady Scott deferred sentencing for reports until later this month.