Borders General Hospital faces 'exceptional' bed pressure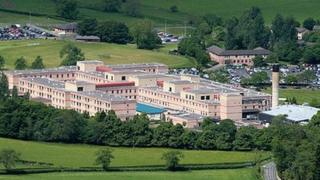 The public has been asked to play its part in helping the Borders General Hospital cope with "exceptional pressure on bed availability".
They have been asked to visit its A&E department only in a genuine emergency this weekend.
Public health director Dr Tim Patterson said they were putting all their effort into the "safe discharge of patients" to create more space.
He said community pharmacists could provide help with common illnesses.
"If you or someone you care for is unwell and can't wait until your GP surgery reopens on Monday, contact the NHS 24 helpline on 111," he said.
"If the condition is immediately life-threatening, dial 999 for an emergency ambulance."