Scottish Borders £3m fund opens for applications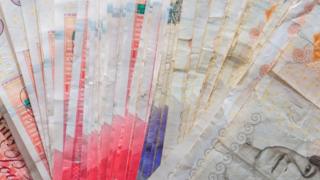 A fund worth nearly £3m has opened for applications for economic, community and environmental developments in the rural Borders.
The LEADER scheme is a European Union and Scottish government programme administered by a local action group.
It aims to support small and micro businesses, farm diversification projects and social enterprises.
The key areas it hopes to boost are "tourism, food and drink, creative industries and renewables".
Councillor Stuart Bell said the funding was "excellent news" for the region and would help strengthen the economy.
"In previous years we have seen a fantastic range of projects achieve great things on the back of receiving funding through the LEADER programme, and I know that this will be the case again as the fund reopens to new applications," he said.
The scheme has the following funding available:
£2m for community and co-operation projects
£400,000 for rural business
£400,000 for farm diversification projects
It is expected that the fund will start to award the first grants in June 2016.