Injured walker rescued from Moffat hills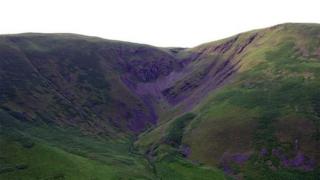 A hillwalker has been treated in hospital following a seven hour rescue operation on the Moffat Hills.
The woman suffered a hip injury while negotiating a section of the Annandale Way above the Devil's Beef Tub.
Her walking companion left the hillside to raise the alarm early on Saturday evening.
An initial search failed to locate her. The woman was suffering from hypothermia when she was found by the Moffat Mountain Rescue Team.
She was then winched to safety by the Coastguard rescue helicopter around midnight and airlifted to Dumfries Infirmary.