Scottish Borders Council leader David Parker takes online questions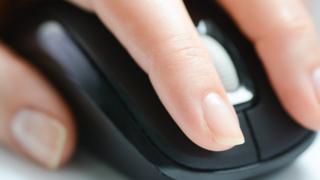 The leader of Scottish Borders Council is to take part in an online question and answer session ahead of outlining the authority's spending plans.
David Parker will take to Facebook and Twitter between 18:00 and 19:00 on Tuesday.
He said he would welcome any budget questions as well as general questions about council services.
SBC's administration is due to put its spending plans to a full council meeting on 11 February.
"I realise that our Facebook page and Twitter feed have a significant following," said Mr Parker.
"This provides a great opportunity to interact with residents and provide answers to any queries about aspects of council services as well as any queries on the council's budget."
The authority has already been asking members of the public to put forward their ideas on how the council can do things differently.
Anyone who is not available between 18:00 and 19:00 on Tuesday can submit a question in advance via Facebook or Twitter using the hashtag #bordersbudget.