Borders biggest wind farm planned near border with England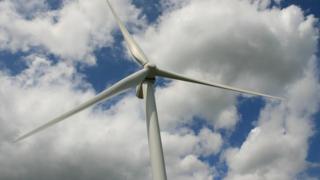 Plans are being drawn up for the biggest wind farm ever to be built in the Scottish Borders.
The development would stretch along the area immediately north of the Scotland-England border - either as one site or three separate areas.
Partnership for Renewables hopes to put up 90 turbines on land stretching from near the Carter Bar to Newcastleton.
Initial talks have already taken place between the energy firm and Scottish Borders Council.
An official scoping request was submitted to the Scottish government last week which will make the final decision due to the scale of the proposals.
Partnership for Renewables has identified Wauchope Forest and nearby Newcastleton Forest for the three-pronged development - two of 20 turbines and one of 50.