Dumfries and Galloway Council shelves school food vendor restriction bid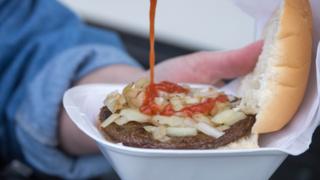 Dumfries and Galloway Council has shelved plans to restrict food vendors outside its schools after a successful legal challenge in another region.
Traders in North Lanarkshire overturned a ban on their operation near schools late last year.
Concerns about snack vans outside secondary schools in Dumfries and Galloway were discussed last March.
Options were being drawn up to impose conditions on traders, but that proposal is now being suspended.
A report to the council's education committee has asked them to note the outcome of the North Lanarkshire case and suspend the development of local plans to restrict school gate vending until further guidance is issued from the Scottish government.