Hawick Knitwear: Compensation hopes for redundant staff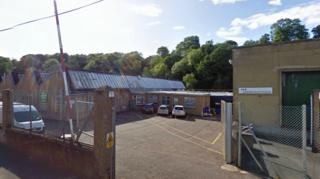 A law firm's employment specialist has said he believes more than 100 staff made redundant at Hawick Knitwear could be entitled to compensation.
The company went into administration last week.
Rory McPherson of Thompsons Scotland said workers who lost their jobs could be entitled to payouts if they were not consulted properly.
The law firm will be among the groups present at a redundancy support event being held at Hawick Rugby Club.
More than 100 people lost their jobs with immediate effect when the firm entered administration last week.
Mr McPherson said they could be in line for some compensation.
"The employees are given an opportunity to bring a claim through the employment tribunal system in Scotland," he said.
"An award can pay up to 90 days' backpay subject to some caps.
"It is paid out where the employment tribunal is satisfied in law that there was a failure to consult and every indication here is that there was no consultation at all."