Dumfries and Galloway-wide break-in spate probed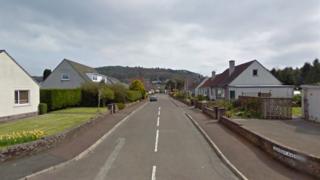 Police are investigating a spate of thefts and attempted break-ins in five different towns and villages across Dumfries and Galloway.
Properties in Castle Douglas, Dumfries, Thornhill, Kirkcudbright and Ruthwell were targeted over the weekend.
Police said that in a number of incidents the occupants had been at home sleeping during the break-ins.
They said the crimes had "striking similarities" and they were following a positive line of inquiry.
In Kirkcudbright houses in Dunbar Avenue, Boreland Road and two on the outskirts of the town were targeted.
There were also thefts or attempted break-ins at a house in Dunmuir Road in Castle Douglas, one on Makbrar Road in Dumfries, a property at Queensberry Beeches in Thornhill and a house at Midlocharwoods at Ruthwell.
'Extra vigilant'
Det Insp Dean Little said they were following up reports of two sightings of a group of three men who appeared to be acting suspiciously in Thornhill and Castle Douglas in both the early hours of Saturday morning and later that same evening.
The first man has been described as white, between 18 and 23 years of age, 5ft 9in tall, of slim to medium build with dark hair. He was wearing light coloured jeans and a blue waist-length puffa style jacket.
The second man was also white and about the same age with dark hair and a slim to medium build and was also wearing a dark puffa jacket and jeans.
The third man was white, 5ft 10in tall, with light coloured hair and square face. He was wearing a green, waist-length jacket and jeans.
Police have urged the public to be "extra vigilant" at a time of year when houses tend to be full of Christmas presents.