Plans for £150,000 playground for Stow village park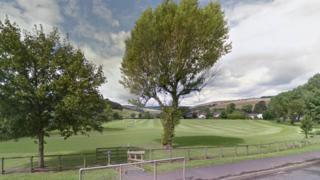 Plans have been drawn up to develop a new play park for children and teenagers in a Borders village.
Stow Community Park Group wants to build a £150,000 playground on council-owned parkland.
Scottish Borders Council officials have proposed leasing almost an acre of Stow park to the community group.
They have asked councillors to approve the lease plan, which would allow the group to pay an annual rent of £1 over 10 years.
According to a report to the executive committee, the group has provisionally secured a £50,000 grant for the project from two nearby wind farm funds.
The remaining £100,000 could be raised through council grant schemes.