St Peter's Primary in Dalbeattie earmarked for closure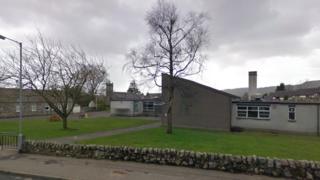 The closure of a Roman Catholic primary school in Dumfries and Galloway has been recommended by the local education authority.
It comes at the end of a formal consultation process on a proposal to shut St Peter's Primary in Dalbeattie.
The school's parent council is opposed to the move.
Seven children are currently enrolled at what is the last remaining RC primary in the Stewartry district of the region.
Numbers have more than halved in the last two years.
The latest demographic forecasts suggest there is unlikely to be any increase in demand for places in the future.
Parent objection
The education department said it was concerned that the small school roll would make it difficult to offer the full range of curricular opportunities for pupils.
That view has been supported by the inspection body, Education Scotland.
In his response to the consultation, the Bishop of Galloway said he would regret the loss of St Peter's, but acknowledged the figures reflected a lack of demand for denominational education in the area.
The council has pledged to provide the support needed for any pupil who wishes to attend an RC primary in Dumfries.
However, the parent council at St Peter's has objected to the closure plan, insisting that the children benefit from a small school setting and may struggle in a larger class.
A report, recommending that the school shuts in July next year, is to go before the education committee.