Rapist Harpal Singh Sehra jailed over Gretna heroin haul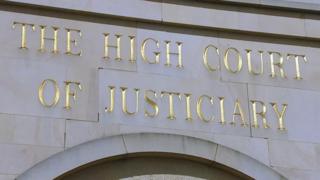 A convicted rapist has been jailed after being caught with a £70,000 heroin haul on the A74(M) near Gretna.
Harpal Singh Sehra, 32, of Dunfermline, returned to crime after struggling to live with being a sex offender, the High Court in Glasgow heard.
He ended up in debt as a result and agreed to ferry the drugs in August this year.
He admitted being concerned in the supply of heroin and was jailed for three years and four months.
Sehra was jailed for four years in 2011 for the rape of a woman in her own home.
The court heard how he had been caught with the drugs after being stopped by police on the motorway near Gretna on 21 August.
'Evil and pernicious'
He was driving a Vauxhall car in which a one kilogramme package of heroin was discovered.
His lawyer told how Sehra had been acting as a courier and had been intending to drop off the drugs in Fife.
Krista Johnston, defending, added: "After his release from prison, he did find difficulty dealing with the stigma of his most recent conviction.
"He fell into debt and was then offered the opportunity to collect this parcel."
Lord Boyd said the jail term would have been five years, but for the guilty plea.
The judge told Sehra: "The trading of Class A drugs is evil and pernicious."