Scottish Borders councillor complaint levels fall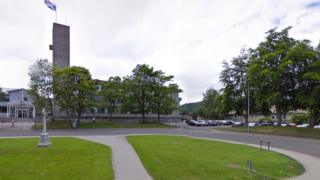 The number of complaints against Scottish Borders councillors fell by almost 40% last year compared with the previous 12 months.
There was a total of eight reported in 2014/15 compared with a figure of 13 for the year before.
Half of the complaints were lodged by fellow councillors or council officers with the remainder by members of the public or external organisations.
The majority of them were in respect of councillor conduct.
Seven of the complaints were resolved internally with one referred to the Standards Commission for Scotland which ruled no further action was needed following an apology.
However, it did suspend one councillor for three months over a complaint registered in the previous year over failing to declare an interest.
The breakdown of complaint levels in the last seven years is as follows:
8 - 2014/15
13 - 2013/14
13 - 2012/13
7 - 2011/12
8 - 2010/11
12 - 2009/10
18 - 2008/09