Eden Festival goers 'well behaved'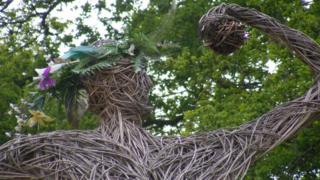 Police say the majority of people attending the Eden Festival near Beattock were "well behaved" with a low number of arrests.
More than 7,000 people went to the event with police present from Thursday night through to Monday morning.
Four people were arrested for breach of the peace or assault during the course of the festival.
Police also said a number of drugs offences including possession with intent to supply were also detected.
Insp Gordon McKnight who was responsible for overseeing the policing of the event said: "The festival has grown over the last few years and this brings additional challenges for everyone involved.
"There were a number of positives over the joint working arrangements with the organisers and other agencies and we will be meeting with them to discuss any learning points and areas for improvement."