Scottish Borders service satisfaction surveyed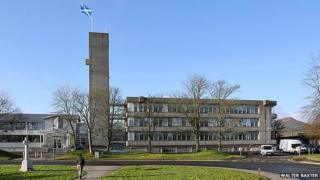 Residents of the Scottish Borders are being asked how happy they are with a wide ranges of services.
The region's community planning partnership is issuing a survey to about 6,000 households.
It asks how satisfied people are with a range of things including local bus services, the Scottish Fire and Rescue Service and leisure facilities.
Households have been selected randomly and spread across the council wards to ensure coverage across the area.
Results of the survey will be available in the autumn and will be used to "shape future services".
The last survey in 2013 produced a 34% response rate with 92% stating they were satisfied with their neighbourhood as a place to live.
More than two thirds said they rated Scottish Borders Council as "excellent" or "good".
For the first time the survey is also available online for anyone who wants to take part but does not get a copy in the post.
Anyone interested can take part in the survey by visiting www.scotborders.gov.uk/householdsurvey.