Glenchamber wind farm homes to get discount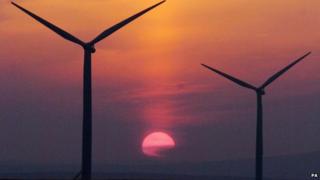 Buildings close to the Glenchamber wind farm in Dumfries and Galloway will receive a discount on their electricity bills.
About 350 homes, businesses and community facilities within 4 miles (6.5km) of the turbines will qualify.
They will receive a £200 discount every year for the operational lifetime of the wind farm, renewable energy company RES said.
Payments will begin when it becomes operational in late 2016.
The 11 turbine scheme will be built between New Luce, Kirkcowan and Glenluce.
The fuel bill discount will be in addition to a community benefit fund expected to be worth about £3.4m over the life of the project.