Police trace man who left scene of fatal A74 (M) crash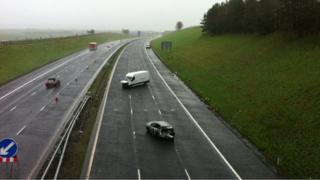 Police have traced a man who left the scene of a fatal crash on the A74 (M) in Dumfriesshire.
The man was travelling in a car with 39-year-old Faranza Kousar, of Glasgow, who died after the vehicle collided with a van near Eaglesfield.
Officers appealed for help finding the man after he left the scene but he has since been traced in the north east of England and interviewed.
Investigations into the circumstances of the crash continue.