Mixed reports for Duns and Jedburgh home care services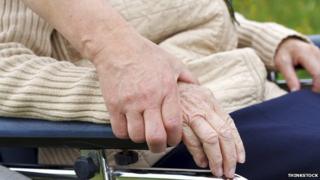 A home care service for people with additional needs in the Scottish Borders has received mixed reports on two of its areas of operation.
The Care Inspectorate praised Todlaw Housing Support's work in Jedburgh as having "clear evidence of a very good service".
However, there were "serious concerns" about its operations in Duns with care and management branded weak.
Six improvement requirements and six recommendations have been issued.
The inspection team found a lack of risk assessments for clients when they went through the paper work at the head office in Station Road, Duns.
They also discovered problems with security, client confidentiality and out-of-date support plans for many people with serious medical conditions.