Fatal accident inquiry ordered into Dumfries bike fall death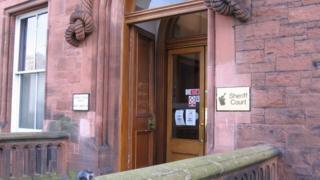 The Crown Office has ordered an inquiry into the death of a cyclist who fell off her bike while delivering phone books in Dumfries.
Sheila Hyslop, 50, died of her injuries four days after the fall on Albert Road in Dumfries in March.
She was taken to the Western General Hospital in Edinburgh for treatment to a head injury but never recovered.
A fatal accident inquiry will be held into the circumstances of her death in January at Dumfries Sheriff Court.