DJ Calvin Harris pulls out of MTV awards in Glasgow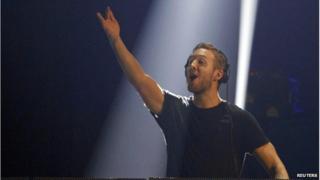 Dumfries-born DJ Calvin Harris has withdrawn from the MTV European Music Awards because of illness.
Award organisers posted on Facebook: "We have some really sad news. Calvin Harris has taken ill and will not be able to perform at tomorrow's show.
"He sends his sincere apologies. Get well soon, Calvin!"
On Twitter, the 30-year-old DJ is reported to have said: "No EMAs for me this weekend. Got some heart problems. Heading home to see if it can be fixed x."