Cockburnspath sheepdog theft sparks witness plea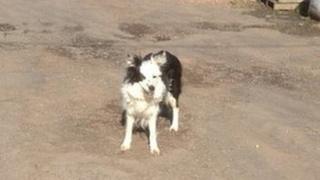 Police are trying to trace four women after a sheepdog was stolen from a farm in the Scottish Borders.
The three-year-old Border Collie, called Floss, was taken from land near Cockburnspath on Saturday evening.
The dog has been described as predominantly white at the front and with a "friendly temperament".
Police said they were particularly keen to trace four women who were seen in the area earlier asking about dogs for sale.