Eastriggs peat site extension appeal lost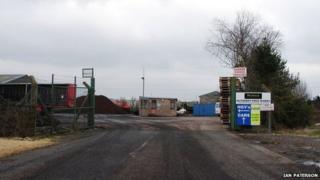 A Scottish government reporter has rejected an appeal for an additional extension to the time allowed to extract peat from a site at Eastriggs.
Everris Ltd wanted to overturn Dumfries and Galloway Council's decision on operations at Nutberry Moss.
The local authority ruled they should cease not later than November 2024.
The company wanted a 25-year extension to its operations but a reporter decided the environmental costs would outweigh any economic benefits.