Borders to Edinburgh railway: Galashiels opportunities analysed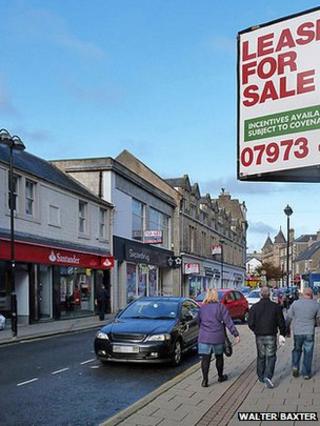 A meeting is being held in Galashiels to look at how the town can exploit the opportunities offered by the Borders to Edinburgh railway.
The rail route is scheduled to open to passenger services in September next year.
Businesses and campaign groups, as well as members of the public, have been urged to attend the open meeting.
The aim is to ensure a "co-ordinated approach" to tackling any improvements needed in the town.
Councillor Bill White, who represents Galashiels on Scottish Borders Council, will host the meeting.
He has previously called for action to be taken to tackle "the blight of empty shops".
He has also raised concerns about the first impression given by the town to visitors using the Borders railway when it opens next year.
Mr White is looking to set up a task force to develop a plan for how to help stimulate business activity.
The open meeting, in the Volunteer Hall, starts at 18:30 on Tuesday.