Slipway savings aid Stranraer regeneration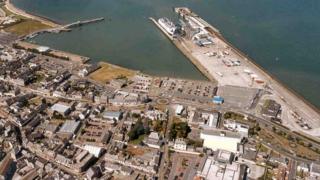 Nearly half a million pounds is being earmarked for investment in regeneration projects in Stranraer.
The cash has come from savings made on a scheme to provide a slipway as part of the local waterfront redevelopment programme.
Economy and environment committee chairman Colin Smyth said they had been able to come up with a more cost-effective solution.
That, in turn, has allowed funds to be freed up to support other key schemes.
Once the exact scale of the savings is known, a report on options of how to allocate them will go to the Wigtown area committee.