Sorbie Primary closure plan approved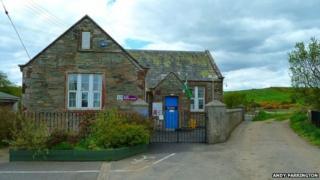 The Scottish government has given the green light to Dumfries and Galloway Council to shut a small rural school in Wigtownshire.
Sorbie Primary, which has been mothballed for more than a year, is now earmarked to be sold off.
After a steady decline in the school roll, the last pupil left in 2013.
The building was subsequently mothballed and the staff relocated until a decision was made on the future of the primary.
No further pupil placement requests were received and, following a public consultation process, the education department recommended formal closure.
That has now been endorsed by the Scottish government.
Ministers have confirmed that they are satisfied with the consultation carried out by the local authority and have no plans to call in the proposal.
A report to the education committee has recommended that the building is declared surplus to requirements and passed to the property services department to sell off.