Dumfries and Galloway online booking action urged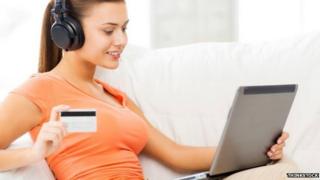 Accommodation providers in south west Scotland are being urged to cater more for tourists who prefer to book their holidays online.
The percentage of those with integrated web booking engines was less than 20% at the start of the year.
The level across the region has now risen to more than 40%.
VisitScotland regional director for Dumfries and Galloway, Paula MacDonald, said they had to do everything to pull in as many visitors as possible.
"Over the last six or seven years, consumers have become more savvy," she said.
"Historically, they would maybe get in their car and drive to a destination and then come to our VisitScotland information centres to book their accommodation.
"Consumers don't operate like that now."
'Online research'
She said most people now used the internet to book their breaks.
"They plan their holidays three to six months out and they do it online and at night - when they have maybe had a bad day at work and they want to plan their next trip away," she said.
"They do their research online and they then do their booking online."
Ms MacDonald said VisitScotland had become aware that there was a "disconnect" between how visitors wanted to book accommodation and what was being offered in Dumfries and Galloway.
However, she said the number of accommodation providers able to offer online booking had more than doubled and would hopefully increase further.