Group's bid to 'energise' Galashiels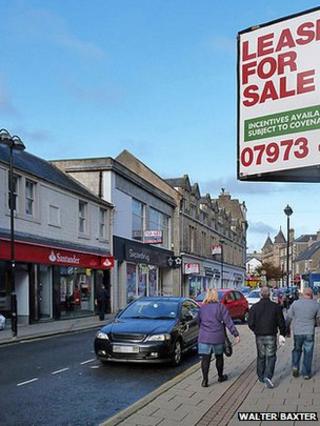 A new group is aiming to "enhance and promote" a Borders town ahead of the reopening of a rail link with Edinburgh next year.
Energise Galashiels says urgent action is needed to ensure the area benefits fully from the route.
It has welcomed plans for a new town centre co-ordinator being appointed by Scottish Borders Council.
It hopes to "enhance, promote and reconnect" the town "through tourism, sport, music, theatre and the arts".
Concerns have been raised in recent weeks about the condition of Galashiels.
One local councillor called for a task force to be set up to tackle the issue of empty shops in the town.
Now Energise Galashiels has been formed and will hold a public meeting on 7 October.
Among its potential goals is to work towards staging more cultural or musical events in the town - similar to the likes of the Wickerman festival in Dumfries and Galloway.
Better facilities, such as a visitor centre and sheltered public spaces, are also being discussed.
"Our strategy is to fully understand the opportunities that will arise from the rail link in less than a year's time," Portlande Sanderson, one of the group's organisers, said.