Over-Count agency founder raises internet medicine addiction fears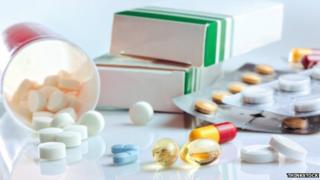 The founder of a Dumfries-based support service for people addicted to over-the-counter medicines has said the internet helps to fuel the problem.
David Grieve, who set up Over-Count 21 years ago after beating his own addition to cough medicine, has provided help to about 55,000 clients.
Speaking on Radio 4 documentary Painful Medicine, he said availability of online pharmacies was a major concern.
He said about one third of his clients had used the internet to buy medicines.
"In the last couple of years about 30% to 35% of our clients who have had purchases refused by local chemists have then gone on to the internet and purchased two or three packets per individual site," he said.
"The best thing of all, as clients tell us, is there are no questions asked - it is very worrying.
"Any restrictions, they are very basic and they can be very easily overcome.
"The rules for obtaining over-the-counter and also some prescription medicines on overseas sites are a complete free-for-all."
The programme Painful Medicine is available to listen to online and will be broadcast again on Radio 4 at 17:00 on Sunday.