Dumfries and Galloway Council multi-bin service moves begin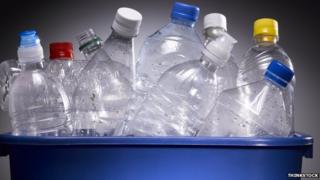 The first phase is being launched in Dumfries and Galloway Council's move to a multi-bin waste collection service.
Nearly 15,000 homes in Wigtownshire have been issued with kitchen and kerbside bins and biodegradable bags for weekly waste food collections.
It marks the start of a wider service which will allow residents across the region to recycle a range of materials.
At present, householders in the area are provided with just one wheelie bin each to use for domestic waste.
The council said the changes had been designed to comply with the Scottish government's zero waste strategy.