Vulnerable missing Hawick man found safe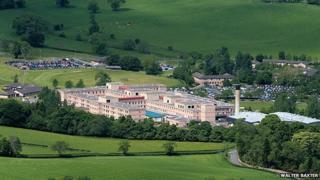 A vulnerable 64-year-old who had gone missing from the Borders General Hospital has been found safe and well.
Thomas Johnstone, 64, was last seen by staff on the Huntlyburn Ward at about 14:00 on Sunday.
He was traced in the centre of London at about 09:15.
Police had issued a detailed description of Mr Johnstone and thanked the public for their assistance in helping to find him.