Break-in at Tweedbank craft centre probed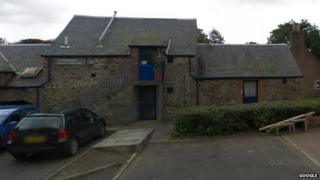 Police are investigating an attempted break-in at a craft centre in the Scottish Borders.
Nothing was taken but the cost of repairs is likely to be "considerable" after the incident between 19:00 on Tuesday and 08:30 on Wednesday.
Insp Tony Hodges said the culprits had caused "unnecessary stress" to people at the Tweedbank Craft Centre.
He said the break-in attempt would have created a lot of noise and urged anyone who heard anything to come forward.