New Abbey Museum of Costume future use options identified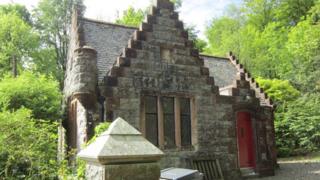 A study into future uses of the former Scottish National Museum of Costume has identified two preferred options.
The closure of Shambellie House, near New Abbey, was confirmed last year despite cross-party opposition.
The building has lain vacant for some time but a study has now come up with plans to bring it back into use.
Holiday accommodation or an arts and outdoor centre are preferred options but local opinion will be sought at a consultation meeting next week.
The Prince's Regeneration Trust report also recommends that the building be transferred to an existing or newly-formed charitable trust.
A public consultation on the findings will be held at New Abbey Village Hall on 30 July.
The report itself can be accessed through the Scottish government website.