Dumfries and Galloway summertime road safety plea made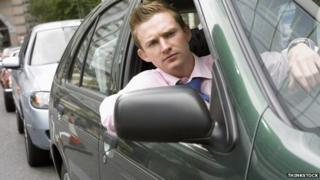 Police in Dumfries and Galloway have urged motorists to be "patient, courteous and to drive carefully" during the busy summer period.
The amount of tourist traffic has increased, with more pedestrians and cyclists in the area.
Insp Neil Hewitson said it was also a busy time for the farming community.
He said that meant an increased number of agricultural vehicles that often travelled much slower than other traffic.
"This, in turn, can cause long tailbacks of traffic to form and it is here that we urge patience from the travelling public when coming across this type of traffic," he said.
"Do not take risks when looking to overtake.
"If you regularly use roads where farm traffic is prevalent at this time of year then why not set off a bit earlier to ensure you get to your destination on time.
"Likewise, those driving agricultural machinery on the roads are asked to consider the effect their vehicle and its speed or size has on other road users."
'Downward trend'
He asked drivers of slower vehicles to pull over for a couple of minutes if they were causing a long tailback.
"Police Scotland are working with the local National Farmers Union to get this message out to those in the agricultural industry," he added.
"With the cooperation of everyone using our roads, we can continue the downward trend of people getting injured on our roads.
"Our officers will be out and about 24/7, patrolling the roads, giving advice and dealing with those who do not adhere to the laws which are in place to deal with careless, inconsiderate or even dangerous driving.
"Working together, we can all ensure that we keep our roads safe for everyone to use."