Empty church in Galashiels set to become a £2.5m housing development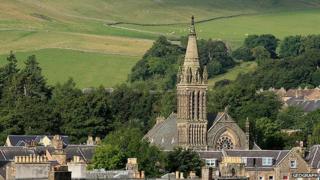 A former church in Galashiels which has lain empty for almost a decade is set to be turned into a £2.5m housing development.
Book Developments Ltd plan to create 16 flats in the former B-Listed St Aidan's Church in Gala Park.
The company has also applied to Scottish Borders Council for permission to demolish the adjoining church hall and build another 11 apartments.
St Aidan's was built in 1880 but closed in August 2005.
The congregation then joined up with St.Ninian's in the town to create Trinity Church.