Warning sign call after Scott Couper River Nith death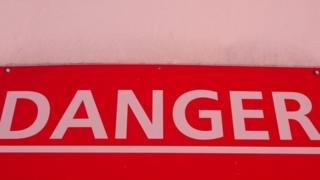 The death of a 15-year-old boy from Dumfries has prompted a call for the use of danger signs to highlight the risk of swimming in rivers.
Scott Couper died in hospital on Tuesday - six days after getting into difficulty in the River Nith.
Prior to the tragedy, the site near Carnsalloch Gardens was a popular spot with young people during hot weather.
Local councillor Ivor Hyslop believes consideration now needs to be given to putting warning notices at such sites.
"I think we have to raise the awareness of the dangers," he said.
"People go and enjoy themselves and think there is no danger there and I think we need to find some way of letting them know you need to be careful.
"I think some of the problem is what lies beneath - you don't know what is underneath, you could get tangled up in something."