River Nith rescue boy, 15, in critical condition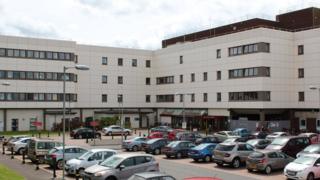 A teenager remains in a critical condition in hospital after getting into difficulty while out swimming in the River Nith near Dumfries.
The incident happened at about 19:30 on Wednesday when emergency services were called out to the riverbank at Carnsalloch Gardens near Kirkmahoe.
Scott Couper, 15, from Dumfries, was taken to the town's infirmary.
He had been out swimming with six friends when it is believed he suffered problems under water.
Police have urged parents to remind their children of the dangers involved with playing at, or near, water.
"Remember underwater currents may be stronger and the water may be deeper than you think," a statement said.
"There may also be thick undergrowth under the water that you are not aware of and could become entangled in."