Hawick and Denholm by-election goes to independent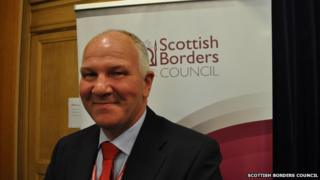 An independent candidate has won a by-election on Scottish Borders Council to replace former Hawick provost Zandra Elliot who died earlier this year.
Watson McAteer has been returned as a councillor for the Hawick and Denholm ward.
Seven candidates - four independents and one each for the SNP, Conservatives and Lib Dems - stood for election.
The overall turnout was 39.25%. Returning officer Tracey Logan said the count had run "very smoothly".
Mr McAteer was elected at the seventh stage of the counting process.
A full breakdown of the result is available on the council's website.