Yetholm wind turbine plan rejected after local objections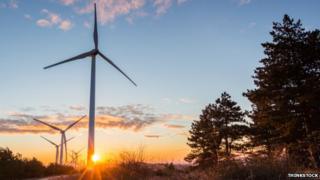 Plans to build a wind turbine over 40m-high near Yetholm have been rejected by Scottish Borders Council.
Local residents had organised a campaign to try to stop the proposed turbine being approved.
A total of 122 objections were lodged in response to the proposal to build the structure and access track near Primsidehill.
Council officials said the plans were rejected over concerns it would affect views across the local area.
The planning authority's detailed report said views affected by the turbine would include the popular tourist walks at the neighbouring St Cuthbert's Way and Cheviot foothills.