Galashiels playgroup sees Scots charity scheme reach landmark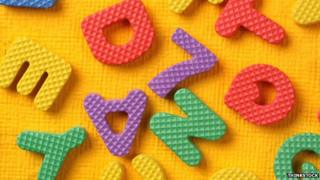 A playgroup in Galashiels has become the 1,000th organisation to sign up to a new charity registration scheme which was launched three years ago.
Bright Stars Under Fives has gained Scottish Charitable Incorporated Organisation (SCIO) status.
Regulators said the process was "proving popular" since it was introduced in April 2011.
They said 766 new organisations had registered as SCIOs, with a further 234 existing charities switching status.
David Robb, chief executive of the Office of the Scottish Charity Regulator, said that demand for charitable status and the SCIO legal form had remained consistently high.
"The SCIO was designed to help charities just like the Bright Stars Under Fives Playgroup," he said.
"It's a simpler way of giving reassurance to people putting their time and effort into setting up and running charities that they have protection against liability.
"And, as the SCIO is a corporate body it also makes it clearer for people and companies dealing with the charity."
He said it was now the most popular form of application for charitable status.
Pamela Gullen chairs the playgroup, which is due to open in August.
She said that charitable status was beneficial and would encourage others to support the initiative.
"In becoming a SCIO, our main aim was protection against liability," she said.
"We were aware of the previous playgroup's failure and were concerned it could happen to us.
"We are looking to employ staff and the council recommend SCIO status as the best option."
She added: "We're very much looking forward to the success and expansion of the playgroup."
The SCIO is one of a number of legal forms available to charities.
It allows them to enter into contracts, employ staff, incur debts, and to sue and be sued, providing protection against liability for its trustees while not being subject to the same reporting requirements as a company.