Walter Scott Prize shortlist revealed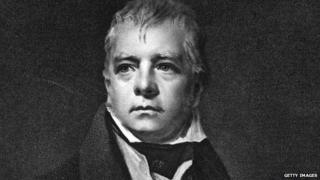 The shortlist has been unveiled for the Walter Scott Prize for Historical Fiction, to be awarded at the Borders Book Festival in June.
Judges described selecting contenders for the £25,000 honour as "the toughest choice, from the strongest longlist, in the prize's five year history".
Kate Atkinson, Eleanor Catton, Jim Crace, Andrew Greig, Robert Harris and Ann Weisgarber are in the running.
The winner will be announced at the book festival in Melrose this summer.
The shortlisted books are:
Life After Life by Kate Atkinson
The Luminaries by Eleanor Catton
Harvest by Jim Crace
Fair Helen by Andrew Greig
An Officer And A Spy by Robert Harris
The Promise by Ann Weisgarber
The judges said: "The books this year have aroused passions and confounded sensibilities.
"We have been entertained, traumatised, haunted, exhilarated and transported to new continents, all miraculously within the two covers of a book.
"In the end, we have come down to this magical set of stories, which contain powerful characters and vivid evocations of time and place."
They said the included stories showed the "power that writing about the past can wield".
'Extraordinary novels'
"In this golden year of historical fiction, we have a shortlist that Sir Walter Scott would surely have appreciated - and for which readers and critics alike have already shown their appreciation," they added.
"We hope to bring these extraordinary novels even more attention, and reward their audacity and inventiveness by shortlisting them for this prize."
The Walter Scott Prize, founded in 2009 by the Duke and Duchess of Buccleuch and awarded at the Brewin Dolphin Borders Book Festival in June, is the largest annual fiction prize to be judged outside London.
It honours the legacy and achievements of Sir Walter Scott, considered to be the founder of the historical novel.
The judging panel for the Walter Scott Prize for historical fiction comprises Kirsty Wark, Louise Richardson, Jonathan Tweedie, Elizabeth Laird, Elizabeth Buccleuch, and is chaired by Alistair Moffat.
The winner will be announced on 13 June.