Girthgate wind farm opposition agreed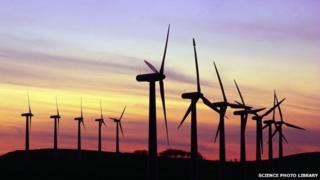 Councillors in the Borders have agreed to oppose a 24-turbine wind farm between Lauder and Stow.
The size of the scheme at Girthgate means the Scottish government will have the final say on the proposal.
But Scottish Borders Council has decided to object to it on visual and amenity impact grounds.
Developers Muirhall Energy say the project will help meet renewable energy targets and generate significant investment in the local economy.
The Ministry of Defence had also lodged an objection to the project because of the effects on seismological readings at Eskdalemuir and the Forestry Commission and Scottish Natural Heritage also had reservations.
'Cumulative impact'
Community councils in Stow, Fountainhall and Heriot were against the scheme but those in Oxton and Channelkirk were in favour.
Meanwhile, in Dumfries and Galloway, the council is to lodge a formal objection to plans for a wind farm of similar scale near New Luce.
Wind Prospect wants to construct 24 turbines on moorland at Stranoch.
Dumfries and Galloway Council has concerns about the cumulative impact of the development.
Developers say the project could put up to £420,000-a-year into a community benefit fund if it gets the go-ahead.