Dumfries man Brian Ross fined £200 over 14-hour stand-off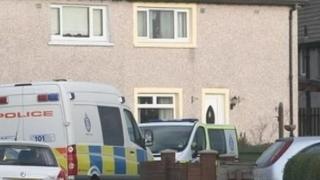 A 55-year-old man has been fined £200 following a 14-hour overnight stand-off involving armed police at a Dumfries housing estate last month.
Sheriff George Jamieson told Brian Ross, of Syme Road, it was clear that prior to the incident he had been a hard working man with no court history.
He admitted behaving in an abusive manner and causing public resources to be used to ensure his safety.
A court heard he was receiving hospital treatment following the stand-off.